Hello again! I am starting TV Tuesdays to talk about favorites of mine that are on the boob tube. These may vary from current to past to still active shows to shows that have been over for a while. It seems appropriate to start off this one talking about the new show that started last night called "Sleepy Hollow". My husband and I were both interested in this one from the previews and we sat down to watch it together last night and it did not disappoint!
(Source: Google Images)
Welcome to SLEEPY HOLLOW, the thrilling new mystery-adventure drama from co-creators/executive producers Alex Kurtzman and Roberto Orci (the "Star Trek" and "Transformers" franchises, "Fringe").
In this modern-day twist on Washington Irving's classic, ICHABOD CRANE (Tom Mison, "Salmon Fishing in the Yemen") is resurrected and pulled two and a half centuries through time to unravel a mystery that dates all the way back to the founding fathers. Revived alongside Ichabod is the infamous Headless Horseman who is on a murderous rampage in present-day Sleepy Hollow. Ichabod quickly realizes that stopping Headless is just the beginning, as the resurrected rider is but the first of the Four Horsemen of the Apocalypse and only one of the many formidable foes that Ichabod must face to protect not only Sleepy Hollow, but the world.
As Ichabod finds himself in 2013's Sleepy Hollow, he discovers a town he no longer recognizes and grapples to understand. Teaming up with Lt. ABBIE MILLS (Nicole Beharie, "42," "The Good Wife," "Shame"), a young cop who has her own supernatural experiences, the two embark on a mission to stop the evil that has awoken along with Ichabod and that now is seeping into this once-sleepy town.
Clues from the past enlighten mysteries in the present, as each episode features a flashback to Ichabod's life in 1776. Ripe with untold stories from American history and cloaked in mythology, the divide between present and past becomes dangerously blurred. Lives are in the balance, including that of Ichabod's late wife, KATRINA (Katia Winter, "Dexter"), who is trapped in a mysterious netherworld. In his pursuit to save her, Ichabod uncovers secrets about her, leaving him with countless questions.
Not everyone believes Ichabod's tales of 1776 and supernatural evils, especially the new head of Abbie's police precinct, Captain FRANK IRVING (Orlando Jones, "The Chicago 8," "Drumline"). When faced with bizarre events he can't explain, Capt. Irving reluctantly turns to Ichabod and Abbie to investigate.
Ichabod's extensive first-hand knowledge of our country's hidden history, coupled with Abbie's superior profiling and modern threat assessment skills, make them a formidable duo. The complex pasts of the pair, from Ichabod's inclusion in the powerful and secretive Freemasons Society to Abbie's childhood visions, will help them solve the intricate puzzles of Sleepy Hollow in order to protect its – and the world's – future. As history repeats itself, the oddly-linked pair will draw on the real stories and secrets this nation was founded on in their quest to stop an increasingly vicious cycle of evil
(Source: Google Images)
It seems to have a plot that hasn't really been approached before, even in the other Sleepy Hollow remakes. It centered around a Good vs. Evil battle and the first episode alone had many twists and turns so I can't wait to see what else is in store! At first we thought this was just a seasonal fall/halloween mini series but it looks like it's a full time show. That could change like any other new show but this one seems promising. Our fingers are crossed!
I have to also mention that tonight is the premier of the new season of New Girl! I am excited! I have loved that show since the first episode and have seen them all!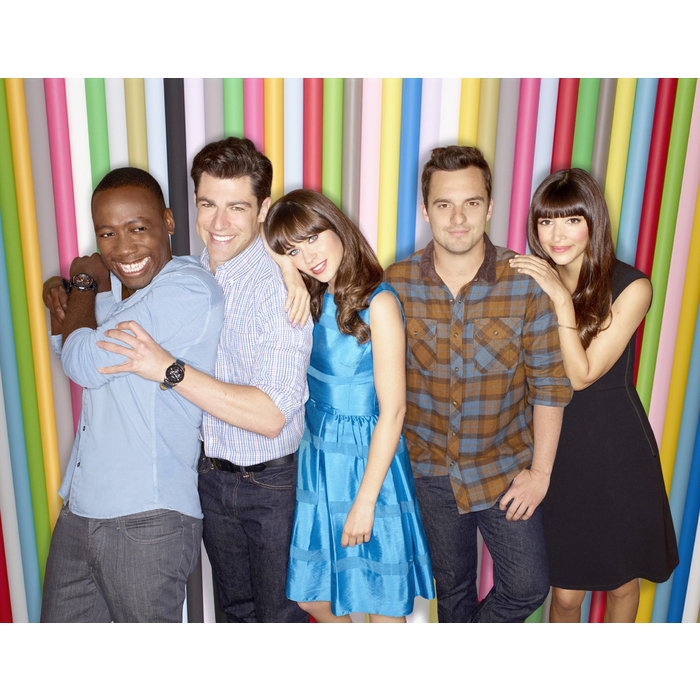 Feel free to comment below and let me know some of your favorites or if you were able to watch the ones I have talked about and what you think!